Download our Free Guide -
Best Practices for Implementing Alternative Fee Agreements
We've surveyed hundreds of law firms that successfully leverage AFAs, and put together a comprehensive how-to guide on best practices for incorporating Alternative Fee Agreements in your practice:
fixed fee billing

capped fees

hybrid billing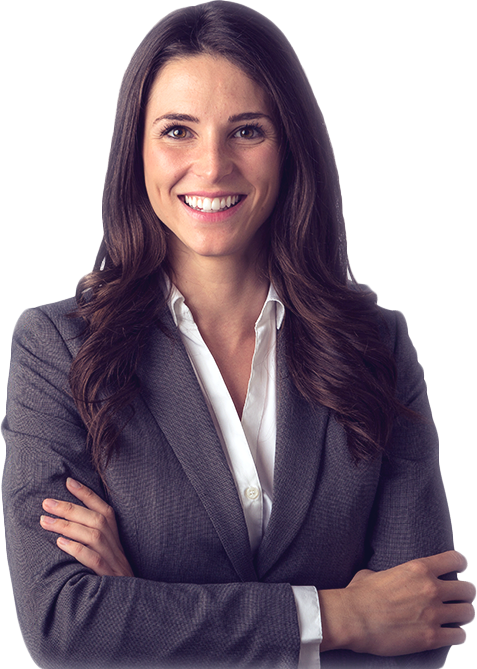 Create your cloud-based legal template bank
Save hours per client by using Lawyaw to turn your frequently used Microsoft Word documents into online templates that can be filled accurately in minutes.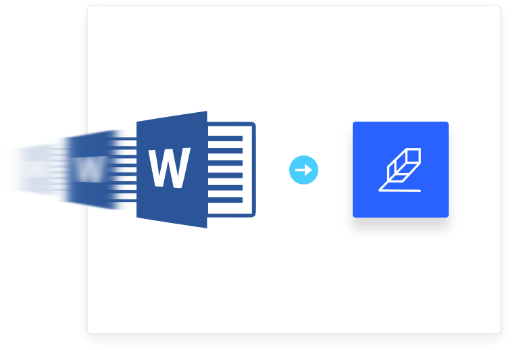 Upload your Word-based legal documents to your secure Lawyaw account.
Our legal document automation software lets you upload those fee agreements, discovery requests & responses, and contracts you've been fine-tuning for years and turn them into fillable legal document templates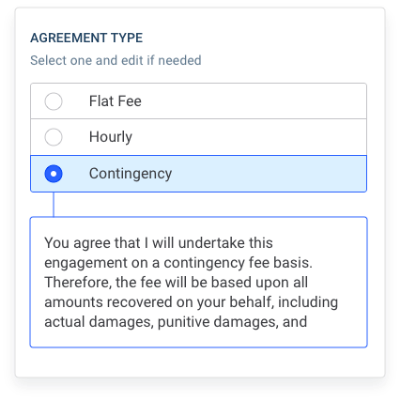 Quickly and accurately fill your templates over and over again for each new client.
Now that we've taken care of the heavy lifting, you get to do the fun part. Use Lawyaw's easy to populate online tool to fill in all the factual details. We'll accurately flow that information into your document in seconds. You can time us on that.
Sometimes the final word, is – well, Word.
Lawyaw delivers on that flexibility by giving the ability to download a fully formatted Word version of your document with the click of a button. Microsoft Word document automation shouldn't be an all or nothing universe. With Lawyaw you can have your Word and template, too.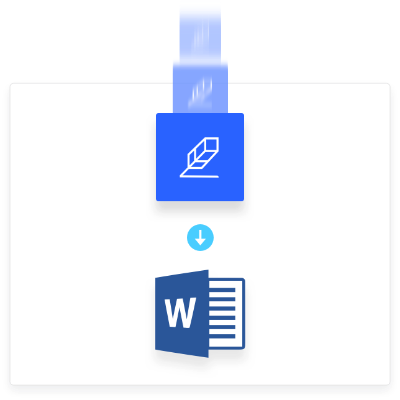 "Being able to use Lawyaw to group the 17 forms required to file a conservatorship and use them repeatedly is mind-blowingly time-saving. As a solo the only way I've been able to grow my business is because I don't have to spend as much time on creating forms anymore."
Law Office of Alexis Lynch
Your Firm Deserves an Upgrade.
Increase client satisfaction and reduce the time to revenue by drafting your frequently used legal documents in half the time.
Join thousands of legal professionals and draft your documents 50% faster.
Spend more time on the most valuable tasks & less time filling out tedious forms. Use Lawyaw's cloud-based platform for all your document automation needs.